Today is my fifth American Thanksgiving and I still feel like Alice in a Mad Tea Party whenever I am confronted with the lavish spread of turkey, yams, cornbread and stuffing. Despite enough said about the Indians and the Pilgrims, I still cannot relate. I imagine that on a day dedicated to Thanksgiving, people would serve the kind of food that had a more palatable variety other than turkey (am not a fan), cornbread, pumpkin pie and matzo balls (wooops, wrong holiday!). I imagine that on a day called Thanksgiving, people would reflect on the true meaning of the day, of giving gratitude for the blessings in their lives and not have to rant or gossip or whine.
And so for me, after having acknowledged that this is a holiday I do not necessarily need to be part of, I celebrate the long weekend in some other way. Last year I went off to Boston with my friends and partied until 3AM at Faneuil Hall. This year, my sister who decided to surprise me with a visit woke up early and took the subway to Central Park South where we watched under-inflated and low-flying giant balloons challenge the gusty autumn winds. It was emotionally traumatic to watch Uncle Sam plummet to the ground but I think after bingeing on sushi and tempura at Minado's eat-all-you-can for lunch, we were pretty much recovered. We walked through Central Park and strolled through damp fallen autumn leaves that littered the paths. And when she finally allowed me take a picture of her next to the notoriously expensive horse drawn carriages at the park, the horse decided it was time to pee.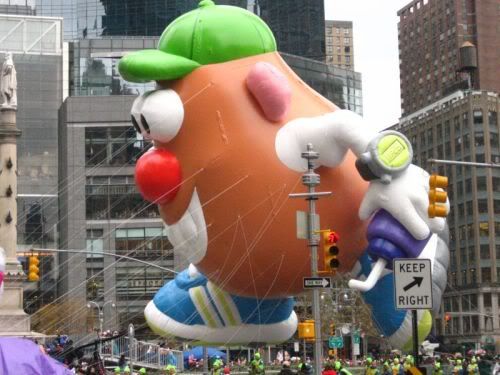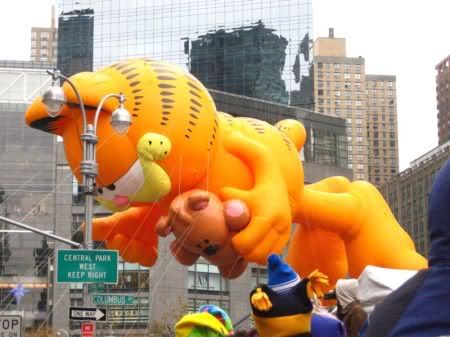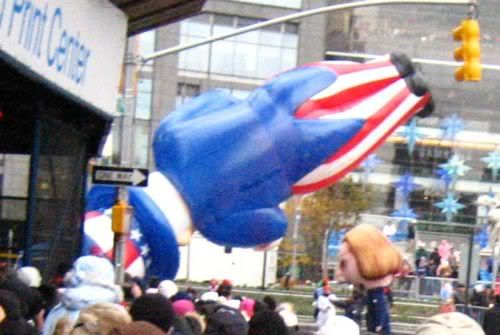 Certainly something to be grateful for is a blessed life. Gigi always reminds us that we – Francis, her and I (in chronological order) have a charmed life, a gift to always rise above the challenges and to breeze through the tough times. It is as though we have a direct line to the heavens whenever misfortune strikes. Of course we have our share of ups and downs but the dips are never too low that we lose sight of the rainbows. To start, we were raised by a set of loving parents whose depth of understanding and coolness were immense blessings to us as kids growing up and helped shaped us to be pathologically self-centered individuals that we are...
This year my Thanksgiving has a bigger meaning. Twenty one years ago today, I had a beautiful baby we named Nicole. She grew up to become one of the most intelligent, smart and level-headed woman I have ever met. She has the face of an angel, the eyes that can read your soul and the smile that can thaw the arctic. She is a gifted writer who had just earned the co-editorship of her school paper; she is the spoiled unspoilt child who is wiser in her years than I had ever been. She is well-traveled even when she was barely 10 years old and whose accomplishments have been far greater than what my siblings and I had collectively when we were her age. She is the sweet child that makes every other success in my life just a far second. She is my darling and forever will be the baby I cradled in my arms.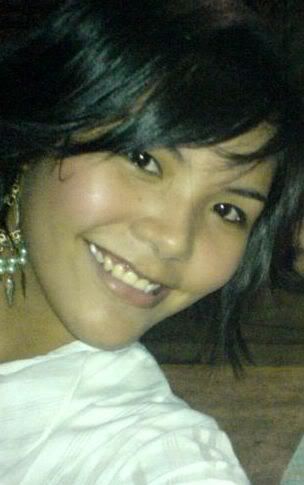 Today is my perfect Thanksgiving. Tomorrow, I leave for Europe.